'The Headteacher is strongly supported by a knowledgeable governing body.' Ofsted June 2013
The Governing Body of Lethbridge Primary School is made up of 19 members, from 3 different categories: Community (8), Parents (6) and Staff (4) plus the Head. Governors are elected or appointed for a 4-year term.
The full governing body with all 19 governors meets once every new term (6 times a year). We also have a
Finance and Staffing committee
which meets 4 times a year to make decisions or recommendations for the governing body to endorse or decide.
All meetings are clerked, and have a well prepared agenda, accurate minutes and documented actions.
The main responsibilities of the committee are defined in the governing body's Scheme of Delegation, a formal document which is reviewed annually. Minutes of governing body meetings are prepared by the clerk, and become public documents once accepted. Meetings are open only to governors and those invited.
Governors work closely with the school to promote high standards of educational achievement for all the children and have a wide range of legal responsibilities to fulfil. They set the overall vision, practices and ethos by which the school operates, and holds the school to account for its actions. The head and the senior management team are responsible for the day to day running of the school, while the governing body is responsible for monitoring, checking and challenging the senior management of the school to ensure they do the best they can for the school. Governors are also Members and appoint new "Community" Governors. Parent Governors are elected by all parents if the nominations received exceed the vacancies.
The local authority has a governor support team, who ensure that governors receive regular updates of government changes in education and provide many training courses to ensure governors are well equipped for their role.
If you would like to contact the governors you can do so via the
school office
or Clerk to the Governors by email to:
clerk@lethbridgeprimary.co.uk
. If you have a question concerning your child, you should contact the teacher in the first instance.
For queries regarding admissions, please contact Swindon Borough Council. Additional information about the role of governors and how to become a governor can be obtained from Governor Support on Swindon 463875 or 463876.
Minutes and Academy documents
Articles of Association
Funding Agreement
Governing Body Standing Orders
Governors' Report and Financial Statements for the period ended 31 August 2020
Governors' Report and Financial Statements for the period ended 31 August 2019
Governors' Report and Financial Statements for the period ended 31 August 2018
Governors' Report and Financial Statements for the period ended 31 August 2017
Governors' Report and Financial Statements for the period ended 31 August 2016
Governors' Report and Financial Statements for the period ended 31 August 2015
Governor Information and Pecuniary Interests
Governors' Scheme of Delegation
Governors' Allowances Policy
Attendance Record 2020-21
Attendance Record 2019-20
Attendance Record 2018-19
Attendance Record 2017-18
Attendance Record 2016-17
Attendance Record 2015-16
Lethbridge Primary School converted to Single Academy status in 2011 which means that we are an academy trust and a registered company, limited by guarantee.
Academy schools are state funded schools in England which are directly funded by central government (specifically, the Department for Education) and independent of direct control by the local authority. The governing body of an Academy is accountable to the Secretary of State through the requirements of a Funding Agreement.
Each Academy is under the control of its governing body, which has a clearly defined strategic role in shaping success.
A range of documents appertaining to the Trust are available to view above.
Lethbridge Primary School is a charitable company limited by guarantee registered in England and Wales.
Registered number: 7685652.
Registered office: Lethbridge Primary School, Lethbridge Road, SWINDON, Wilts SN1 4BY
Who we are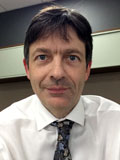 Philip Ashdown (Chair): Community Governor
I have a daughter at the school and joined the Governing Body in December 2012 as a Parent Governor having been a Governor at another Swindon School for the past 12 years.

I have a wealth of experience in education governance and also in Finance and actively seek to support and challenge the school in achieving its aims.
Carly Chew: Staff Governor
I joined Lethbridge in 2010 as a newly qualified teacher and have been teaching at the school ever since. As a teacher, I am interested in making Lethbridge school a fun and exciting place so that children can learn many different skills and develop their understanding.

I became a Staff Governor in 2015 so that I could support Lethbridge in being a place where children can learn and achieve their best.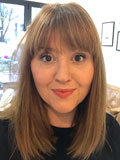 Laura Crosby: Community Governor
I was happy to be selected as a school governor in September 2017 when my eldest son started at Lethbridge, as I saw this as an opportunity to be part of the strategic leadership and accountability body of the school.

In my new role I will endeavour to contribute to the improvement and development of Lethbridge's educational capabilities, by putting our children's needs first.

I work for a Global IT and Telco company delivering specialist managed IT services predominantly in the Public Justice Sector.
Alexia Davison: Community Governor
I have two children at Lethbridge and we live in Old Town. I became a governor because I wanted to become involved in the development of the school. As a primary school teacher in a small local school, I have always had a keen interest in education. I hope to be able to share my own experiences in the sector and help the school to develop further. My main interests lie in Literacy, Music and the Performing Arts, which are the areas I am responsible for in my current job. I am passionate that education should be a happy experience in which children are encouraged to reach their full potential and look forward to working with the school to achieve this for all children.

Jonathon Dearlove: Parent Governor
I have two children at Lethbridge. I am a solicitor and since 2005 I have worked in-house for the National Trust. I hope that my legal background particularly in the charitable sector will positively affect the governance of the school. I became a governor as I wanted to make a contribution to the community of Old Town.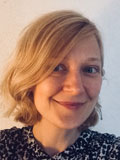 Irene Fernow: Parent Governor
With two children at Lethbridge, I am delighted to have been appointed as a Parent Governor. I currently work for the Economic, Social Research Council's (ESRC) and have a background in Local Government, including Public Health and Children Services. Through my work I have developed a passion for evidence based practice and the importance of early years development and education. My key areas of interest are safeguarding, social emotional mental health (SEMH), special educational needs and disabilities (SEND), inclusion and healthy eating. As a governor I will champion continued high standards and support for pupils, parents and teachers in these areas.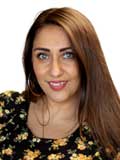 Nataley Fryer: Community Governor
I have two children and have lived within Old Town for many years, my son has just left the school and my daughter has recently started.

I joined as a Governor in September 2017, wanting to be part of the school's journey for further development and to ensure the children can achieve their best.

My career lies within media, previously I've worked within print but have spent the last ten years in radio and digital marketing. I would hope that the skills I have obtained within business can be of benefit to Lethbridge and I look forward to working more closely with the school.
Claire Harmer : Staff Governor
As joint Deputy Head of the school and Year 5 and 6 phase leader, I felt that it was important to join the governing body. I have now spent over 10 years either working in Year 6 or overseeing the year group, so feel that I can bring a level of experience to the role. In my role as Deputy, I have responsibility for some key areas, so again I feel that this knowledge could be useful in moving the school forwards and maintaining high standards.
Chris Hobson (Vice Chair of Finance and Staffing Committee): Community Governor
I have two sons currently attending Lethbridge. I became a governor in 2015 so that I could take an active interest in the school that plays such a prominent part in my family's life. I have lived in Old Town for over 20 years and recognise the importance of having a good school for our children at the centre of our community.

I am an electronics engineer, which involves analysing large amounts of information in order to identify solutions to problems, I hope that this skill will help me in my role as a governor. In my spare time I am passionate about rugby, and spend my Sunday mornings coaching children to play rugby at Supermarine RFC.
Angela Mackenzie-Wilson: Parent Governor
Damien Mackman (Chair of Finance and Staffing Committee): Community Governor
I became a Community Governor in September 2014. I am a qualified accountant working for a large financial services organisation. As a former resident of Old Town I was keen to get involved in the governance of a local school. I am also the link governor for Maths.

I have a four year old daughter and in my spare time enjoy playing golf.
Emma Mann: Parent Governor
I have two children at Lethbridge, and I have been appointed as a parent governor in 2019. My background is in Business Analysis, Continuous Improvement and Information Management, and I currently work for the Natural Environment Research Council (NERC). I hope that I can help the school to become the best it can for the current and future pupils of Lethbridge.

Lisa Mayes: Headteacher
I live in the locality and my own children attend the school too.

The school Governing Body is an excellent way for parents and community members to join school staff in developing the direction of the school and helps put us at the heart of the Old Town community.
Kristina Mussgnug Barrett (Vice Chair): Parent Governor
I joined the Governing Board of Lethbridge Primary School as a Parent Governor in December 2013 and am currently the Link Governor for children with special educational needs and for gifted and talented children at the school.

I have three children of my own and teaching experience in higher education. My work teaching Philosophy to young adults at university level made it clear to me that a well rounded education has to cover much more than just literacy and numeracy. Lethbridge provides many opportunities for our children to have rich, varied and value based learning experience and as a governor, I hope to support the excellent teaching staff at Lethbridge in ensuring that all our children get the kind of start in life they deserve.
Annette Shakespeare: Community Governor
I've had links with Lethbridge since my first daughter started in 2005. My other two children have also attended and my youngest is currently at Lethbridge. I have over 24 years of teaching experience and I am currently a Hospital Teacher, based at GWH. I joined the governing body because I wanted to play an active role in the life of the school, to support the staff and to be involved in the Old Town community.

Caron Short: Staff Governor
I have been involved with Lethbridge for many years: both my children, who are now adults, attended the school! Having had a range of posts in education and indeed here at Lethbridge as a supply teacher, phase leader and now co-deputy head, I feel that I bring experience and knowledge, both of the school and wider community to the role of governor and am committed to its continued success.
Laura Smith: Community Governor
As a parent of two children at the school, I am really keen to get more closely involved in both their education and that of all children at the school.

I work locally for a financial services organisation within project / change management and look to bring my skills and experience to the role of school governor.

Fiona Wall: Parent Governor


I have a daughter who attends Lethbridge. I became a school governor in September 2017, As a new school parent I wanted to help support the school by joining the governing team and helping the school achieve improvement in education for the local children of Swindon. I work for an IT business providing managed services to the public and private sector in the UK.


Chris Webb: Staff Governor
I have worked at Lethbridge since 2012, and became a Staff Governor in 2014. I was previously network manager at The Ridgeway School in Wroughton, where I worked for nearly 8 years before moving here.

In my current role here at Lethbridge I look after a number of other schools in the area, this with my previous role at Ridgeway I feel I bring a wide knowledge and experience to the governing body.
Finance and Staffing Committee
Damien Mackman
Phil Ashdown
Kristina Mussgnug-Barrett
Lisa Mayes
Chris Webb
Christopher Hobson
Annette Shakespeare
Claire Harmer
Caron Short
By invitation:
Cathy Millen - Business Manager Tara Moran - Staff Governor - 22/05/14 - 22/05/18
Julie McLaren - Community Governor - 08/07/16 - 15/03/17
Matthew Simpson - Parent Governor - 18/12/13 - 15/02/17
Peter Richardson - Community Governor - 01/12/12 - 12/07/16